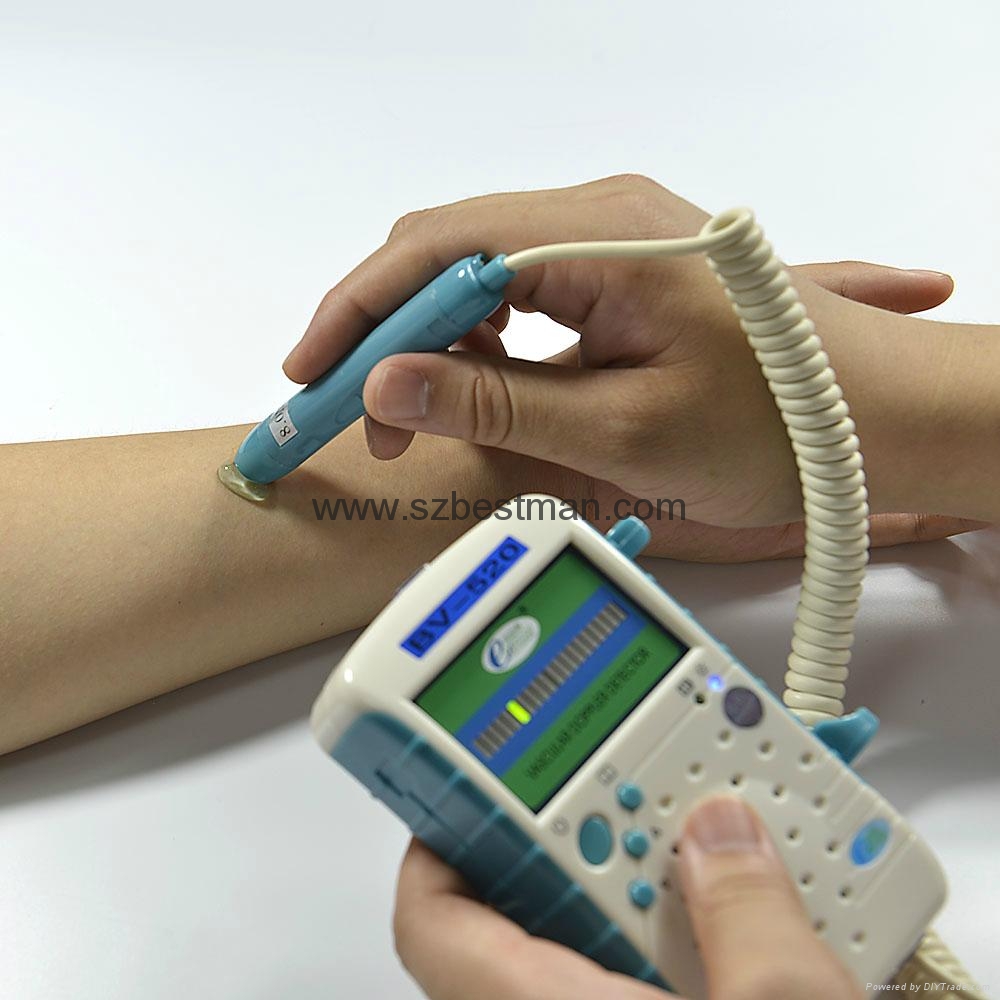 BSM vascular doppler pet use
Model No.︰
BV-520
Brand Name︰
Bestman
Country of Origin︰
China
Unit Price︰
-
Minimum Order︰
1 pc
Product Description
It can be used to listen the temporo-mandibular joints (They become noisy when they start to brake because of the bite problems), assist doctor to check the conditions of the joints and predict the result of treatment.
Features:
Detect the blood stream status of arterial/venous by 8.0MHz;
detect the blood flow average velocity,
Detect peak and average blood speed
Detect blood flow of peripheral vessel
Detect subsection systolic pressure
Detect Systolic pressure of toes and fingers
Detect blood speed during recovery
Detect the result of finger/toes and part of body's vein anatomies operation.
Bar LED can detect the blood stream status.
Specifications:
Ultrasonic probe:8.0MHz±10%
Battery: 7.4V/900mAh rechargeable Lithium
Input voltage: DC 9V 1000mA
Doppler frequency: 100--7000Hz
Display: LED 20bit
Working temperature: 10-40℃
Humidity: ≤80%
Atmospheric pressure: 86--106kPa
Packaging collocation:
Single Unit Dimension: 26cm x 25cm x 12cm Gross Weight: 2kg
6 pcs/carton Dimension: 49cm x 26cm x 33cm Gross Weight: 8.5kg
Normative collocation: charger, gel, operation manual, approval certification, warranty card
Packing︰ color box
Related Products