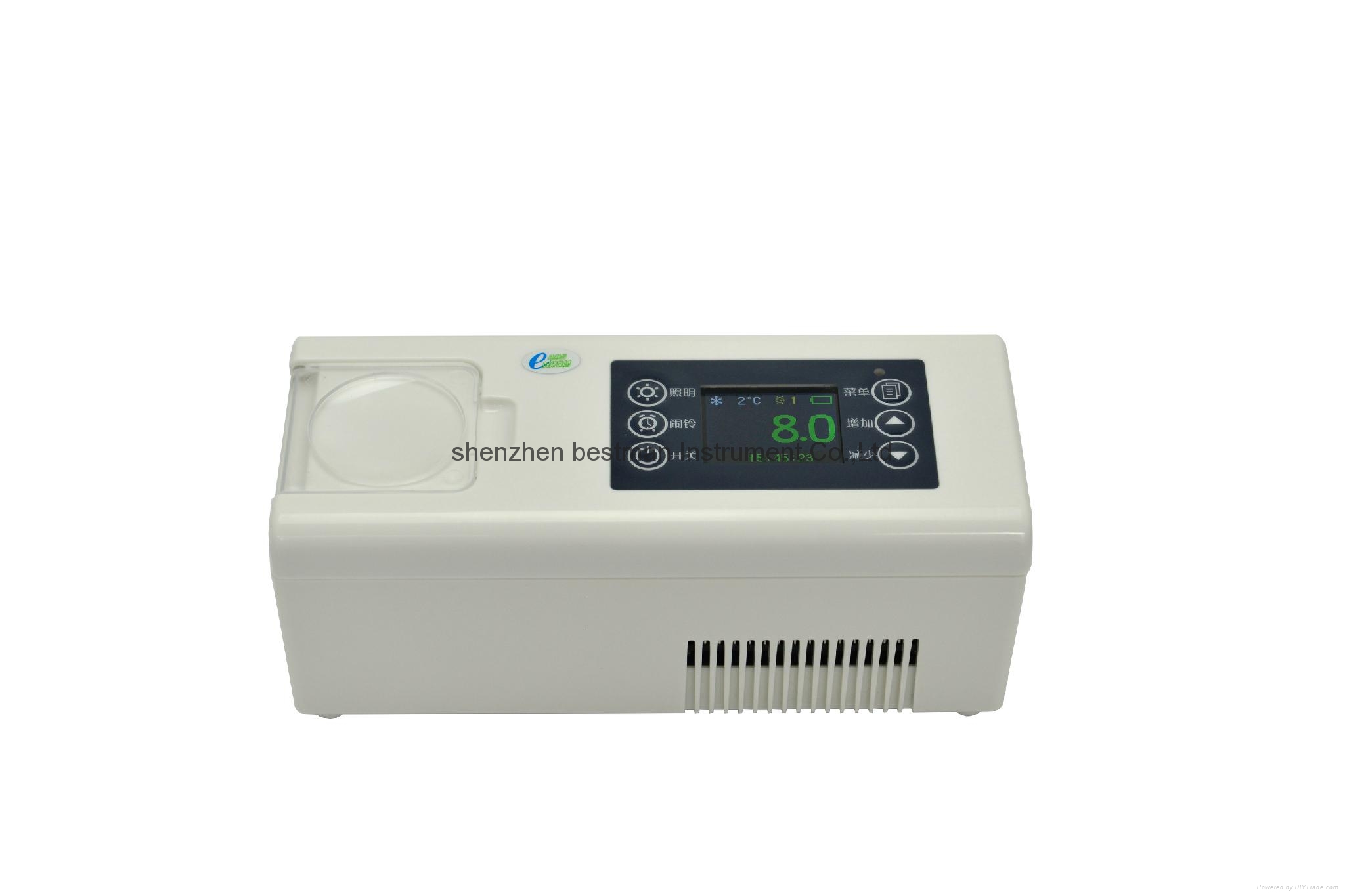 Insulin Cooler Refrigerated Box / Portable Drug Reefer / Car Small Refrigerator
Model No.︰
BIC-30
Brand Name︰
Bestman
Country of Origin︰
China
Unit Price︰
US $ 240.68 / pc
Minimum Order︰
1 pc
Product Description
Insulin Cooler Refrigerated Box / Portable Drug Reefer / Car Small Refrigerator with good price
insulin cooler refrigerated box functions:
Generous design,convenient to carry.

LED lighting and magnifying glass help user observe the scale.

Full charged built-in battery and external battery can ensure the Insulin Refrigerator continuously work around 12 hours.

Uses the principles of semi-conductor refrigeration, CFC free,Stable work, long life time,and cryogenic freezing.

High definiti on color LCD screen, intelligent display and control system, button design for convenient operation.

Keep the inside temperature 2-8°C under ambient 25-30°C.
insulin cooler refrigerated box Specifications:
Wide voltage power adapter ( AC110V-240V) or car power ( DC12V ).

Refrigeration temperature: 2-8°C ( under ambient 25-30°C ).

Power rating: 8.6W.

Dimensions ( L*W*H ): 195mm* 80mm* 75mm.

Weight: 660g
Packing︰ color box
Related Products