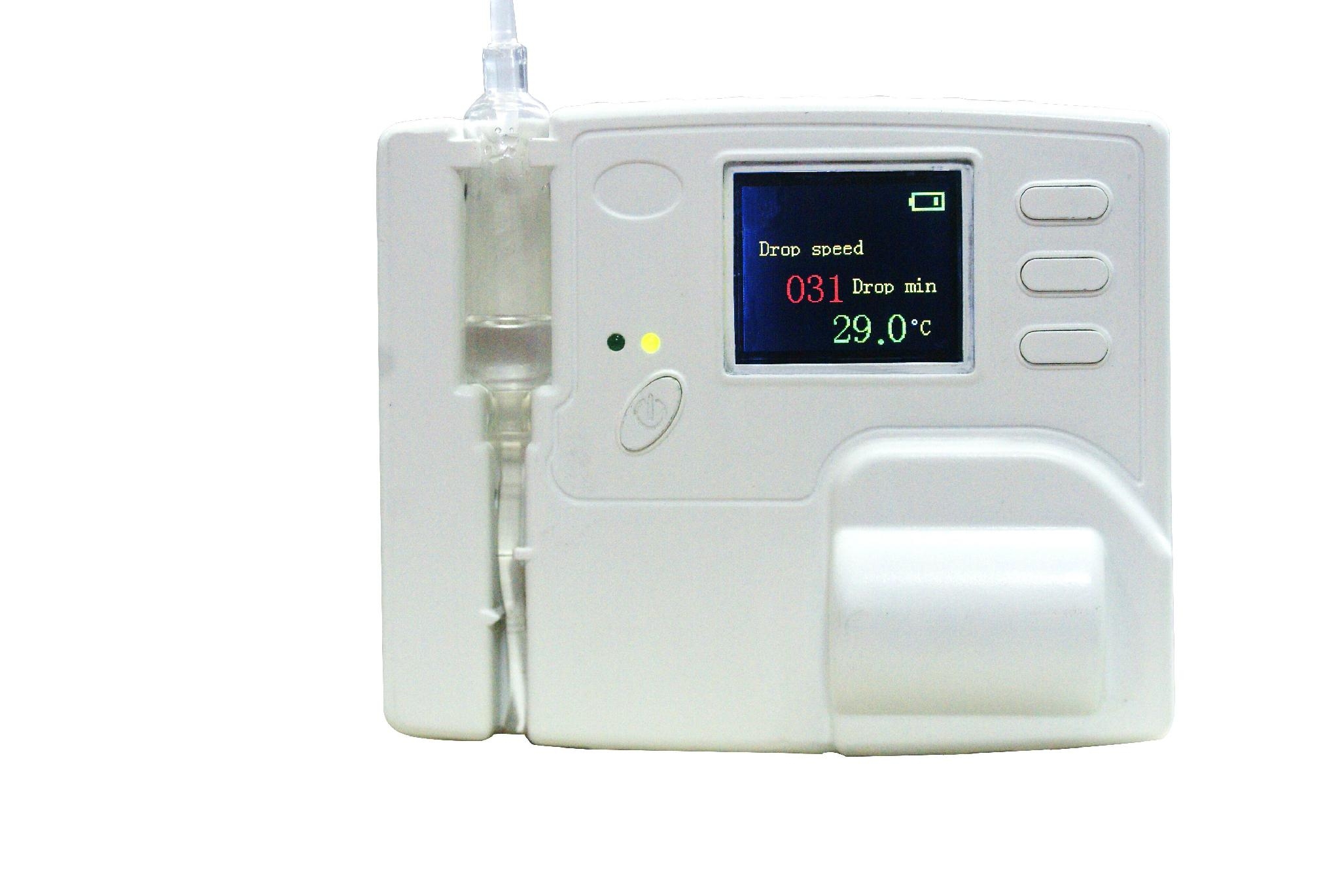 dropping controller
Model No.︰
BII-1001
Brand Name︰
Bestman
Country of Origin︰
China
Unit Price︰
-
Minimum Order︰
1 pc
Product Description
Introduction:
BII-1001 Drip Controller is suitable for the patients who need higher requirements for infusion rate and
measurement. It can monitor infusion process and remove air bubbles to makes sure safe infusion.

Technical specifications:
Operating Principle:
Gravity infusion, infrared beam detecting drip signal, automatically controlling infusion and vibrate infusion tube to remove air bubbles.

●Specification: Suitable tube diameter: 3.4-4.5mm.
●Measurement accuracy: Drip speed precision error: ±10%
●Drop Sensor: Dual infrared photoelectric speed detection.
●Display: Supper bright color LCD display.
●Visual and audible alarm : Audible and visual alarm if battery power shortage or cannot detect liquid
●Rechargeable Battery: Lithium battery, 3100mAh, external adapter 7.4V
●Power Adapter : 100~240V,50Hz/60Hz
●Discharge time: ≥12 hours
●Environmental conditions: Temperature: -5℃~+40℃
Relative humidity: 20%~80%
●Scope of application: Departments which need transfusion