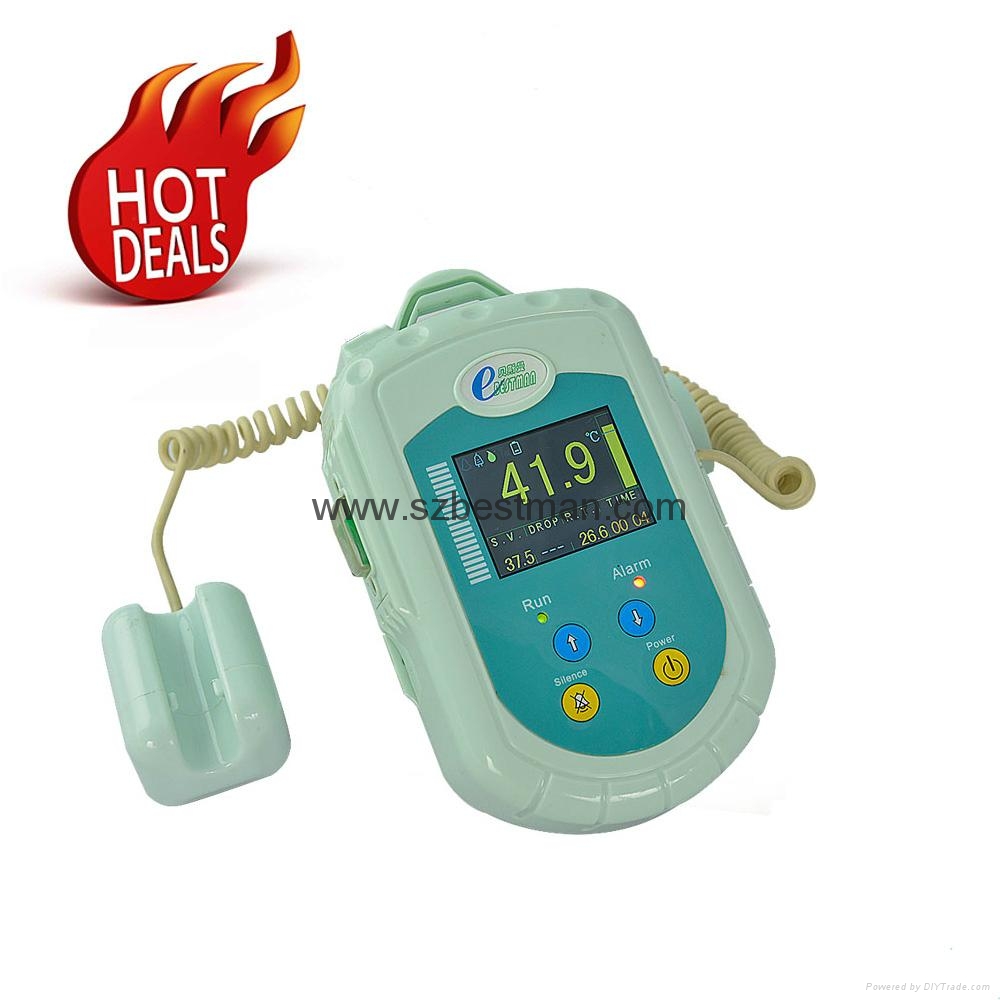 CE Medical fluid/blood infusion warmer BFW-1000+
Model No.︰
BFW-1000+
Brand Name︰
Bestman
Country of Origin︰
China
Unit Price︰
-
Minimum Order︰
1 pc
Product Description
Feature
BFW series Medical Fluid Infusion Warmer is a kind of device to warm the liquid which will be infusioned into human body by warming the infusion pipe, with high efficiency and easy use; dry groove warmer structure, adopt conventional infusion pipe, no need special consumables.
Temperature controlling technology: it adopts intellectual controlling technology which warms the device quickly; warms the fluid automatically and controls the temperature accurately in the predetermined temperature, safe and stable.
BFW-1000+(TFT): Large LCD displays set temperature, real-time temperature, dropping speed, warming with AC, detecting with DC, working time etc.

Range: 28℃-36℃ ±0.5℃

Working mode: Continuous operation

Waterproof class: IP64
Related Products